You may remember PADDINGTON, one of our lovely kitties who found his furever home in 2015. Read on to hear how he is adapting to his new life. Many thanks to Leslie for providing this update; we're so happy that you found each other and are so grateful that you opened your heart and home to this special boy.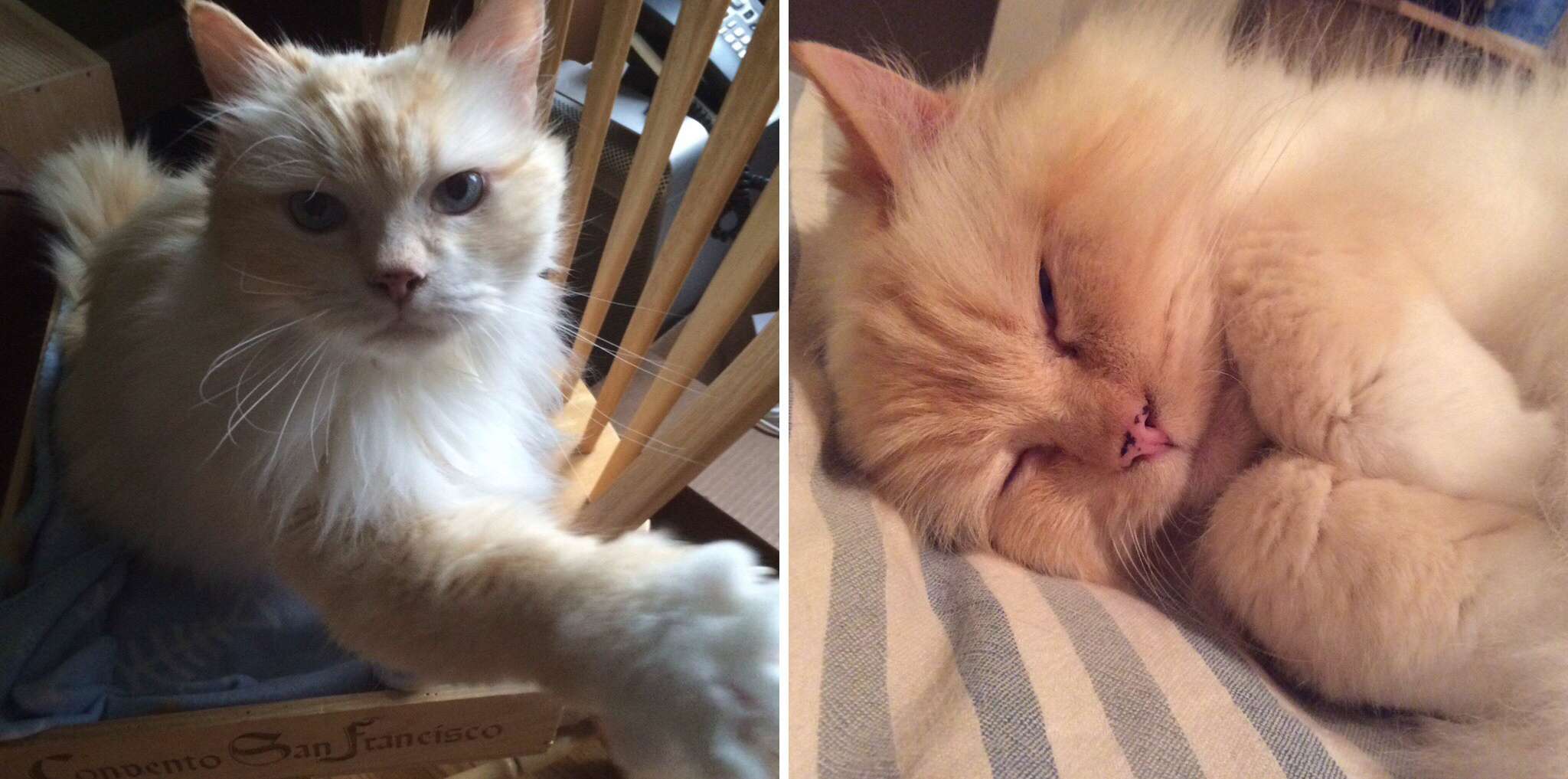 "We were looking for a new addition to our family, and as all our other furbabies are rescues we had no doubt where to look. We didn't choose Pomeroy (previously Paddington), he chose us. As soon as we walked in to the shelter he approached us and insisted on hugs and cuddles. How could we resist?
As we are a multi-cat household, we initially kept him separated from the rest of the cats to ease the transition in to his new home. This worked so well as he isn't actually a fan of the other cats, but he bonded with us immediately and just LOVES people. He was a little unsettled at first, but could be easily calmed with snuggles and hugs; we gave him plenty of both. He's a real love bug and is sociable with everybody he meets. He's always waiting at the door when we get home, and is the first to meet and greet our guests. He's also a favourite at the vet office; choosing to hang out with the receptionists whilst waiting to see the vet. He's basically a big ball of love and floof!
He thinks he's human and the way he sleeps on our bed, with his head resting on the pillow is just so cute. He isn't a dainty cat, and we always know when he is coming in to the room, with the heavy thud, thud, thud of his feet echoing around the house. He also does this cute thing where he lifts up his right paw and meows when he really wants something. How can anybody resist that face? He's become very capable at letting us know what he wants and when he want's it. He's also very particular about meal times, and we're woken promptly at 6am every morning by his little Himalayan chorus which continues until his breakfast is served. He has us well trained!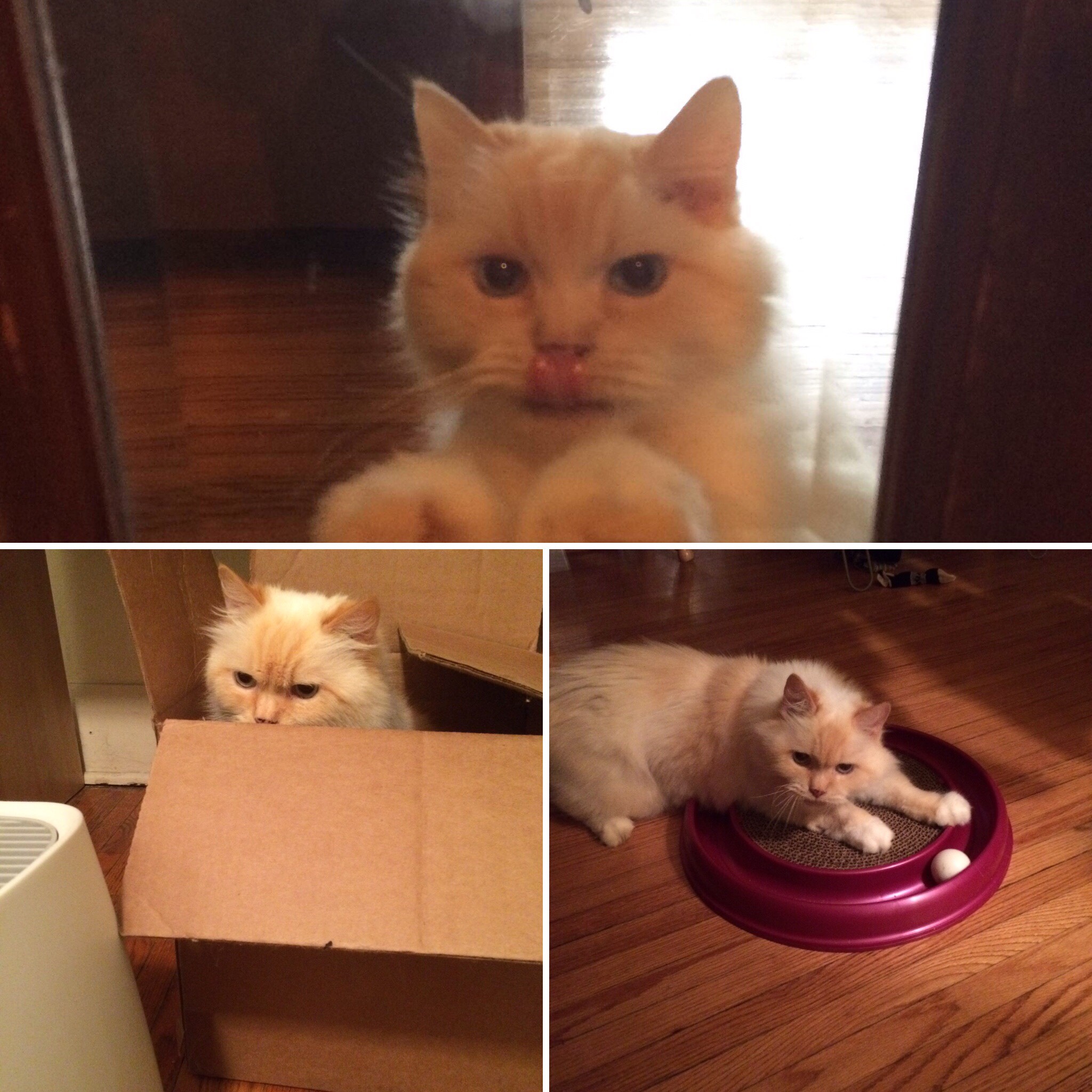 He has had some health issues, and due to severe stomatitis (inflammation of the gums, mostly likely due to an overactive immune response to bacteria on the teeth) we made the tough decision to have all his teeth removed when we found that he wasn't responding to any of the less invasive treatment. He's been much happier since, and doesn't even seem to notice that he has no teeth, often 'chewing' on the corners of the laptop when he's in a playful mood.
We can't imagine our kitty family without him! And knowing that his future could have ended up very, very different… well, we're extremely grateful to NTCR for saving him and giving him a comfortable and safe place to live until he become part of our family."