Hi Donna,
Hope you are doing well. I wanted to share the attached picture collage with you of Romeo and Jasper. One year ago I adopted them from your shelter and I wanted you to know how grateful I am that they came into my life. I remember you telling me that two really aren't more work then one 🙂 They have been an absolute joy in my life and I just adore them to pieces.
Thanks for giving me that little nudge to take two: not a day goes by that I regret that decision.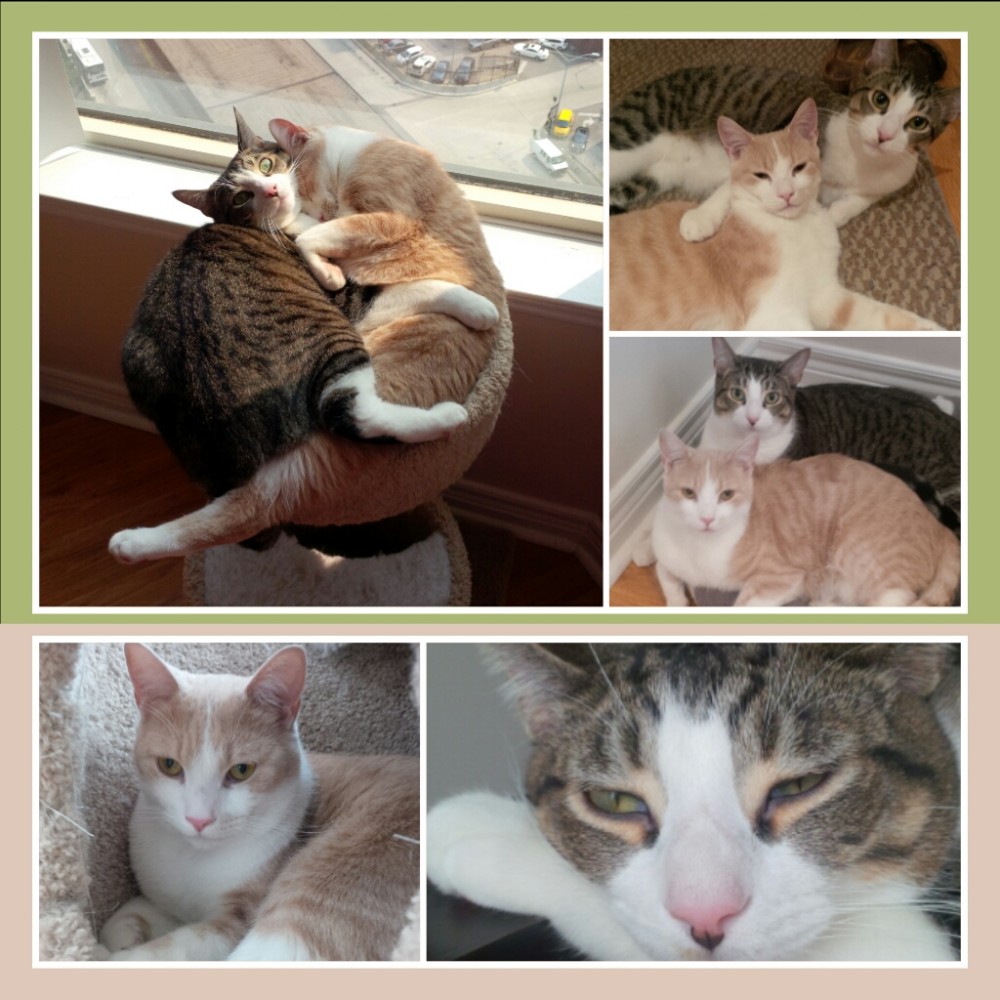 Hope all is well with you!
~ Kim