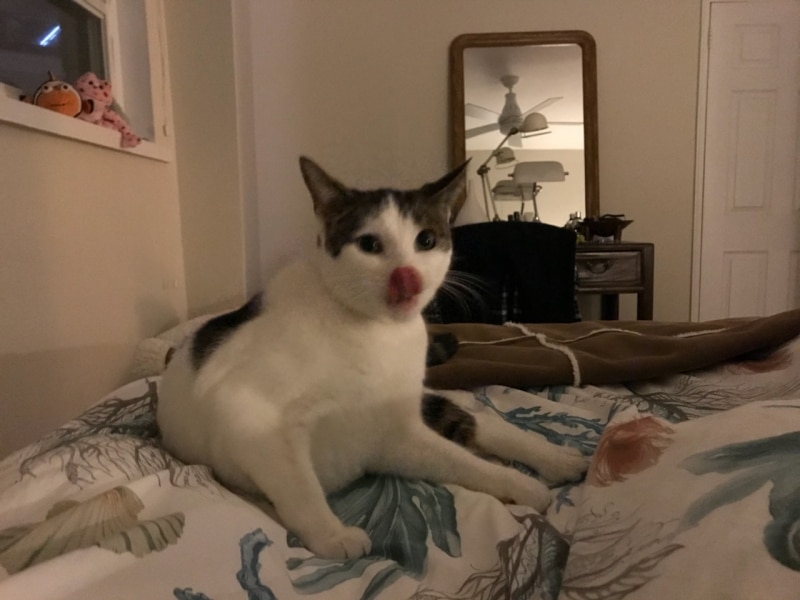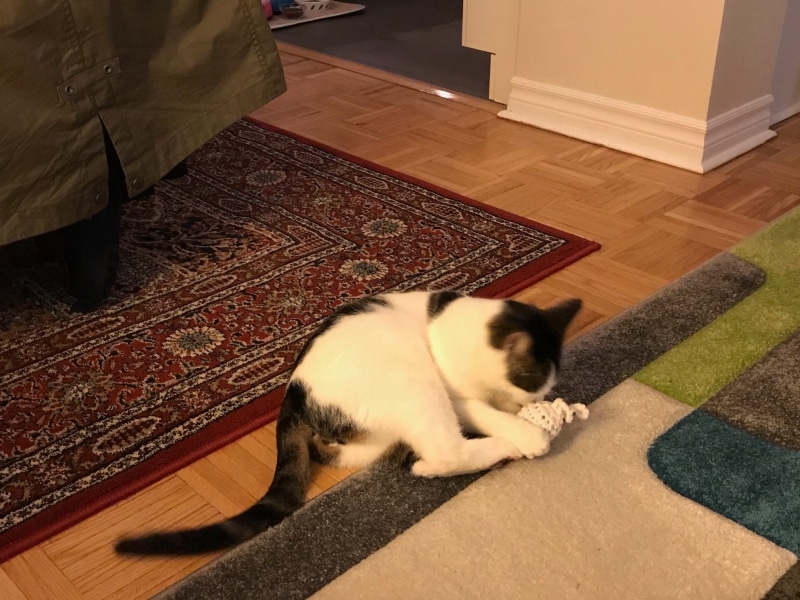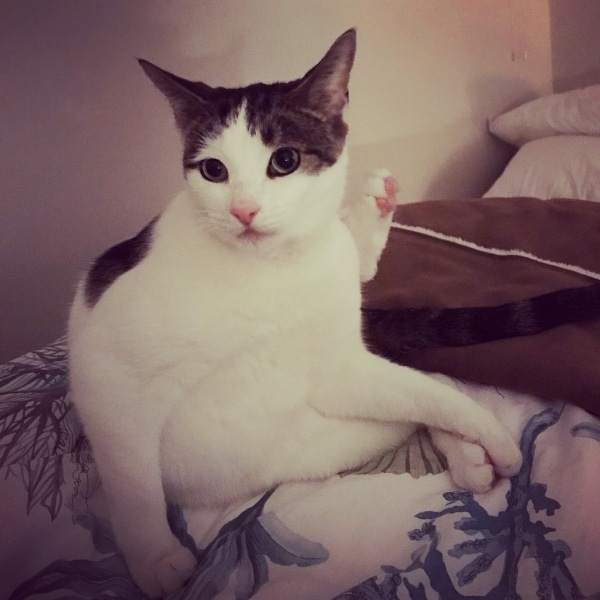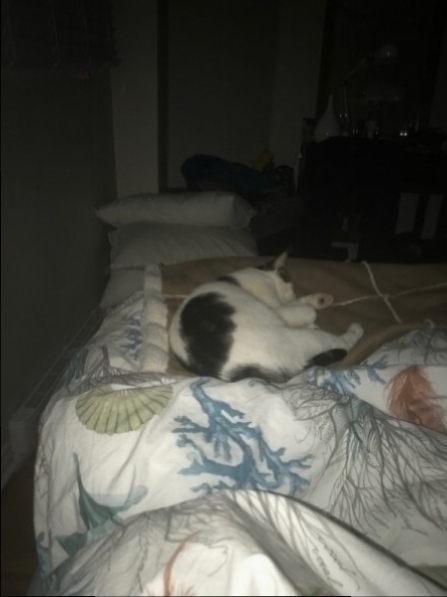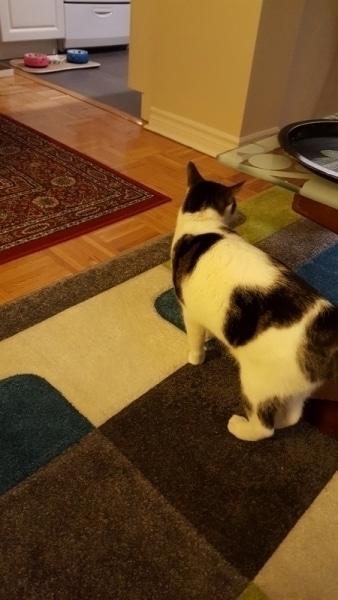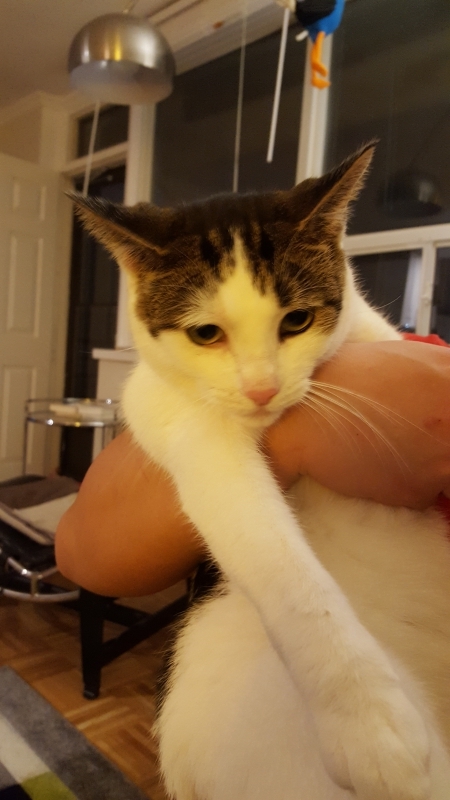 Good evening Donna,
It is going very well with Drax who is absolutely perfectly adopting his new
home with me.
as you predicted he didn't hide when arriving but explored every single
corner and was happy to find his food corner, his litter box in the washroom
and was absolutely happy with everything.
I am very happy with him, I spent all the time with him since he is home
till today as I had to go to work, I came back from work and he sounds very
happy to see me, I think he took advantage for a good sleep today.
He is a very nice cat, very friendly, full of energy and every sign I
receive from home is joyfulness so I will be his best friend.
He immediately enjoy to eat, to play and to cuddle.
Thanks for all that for him and it also makes me happy.
Here are some pictures of him at home, I send you a following email with a
video.
Thanks again for you continuing great job, Donna.
I will keep you updated but it's really going more than well.
Frederic