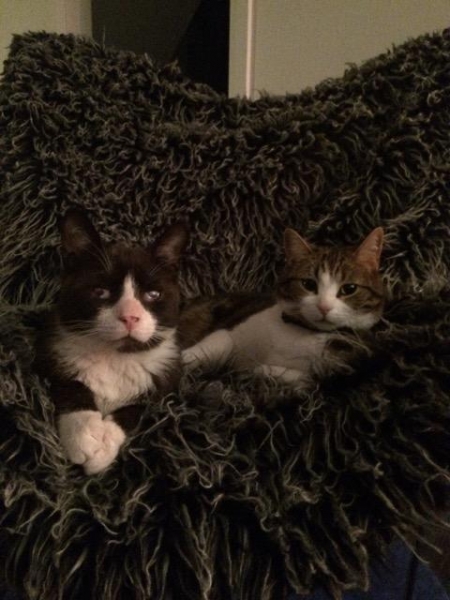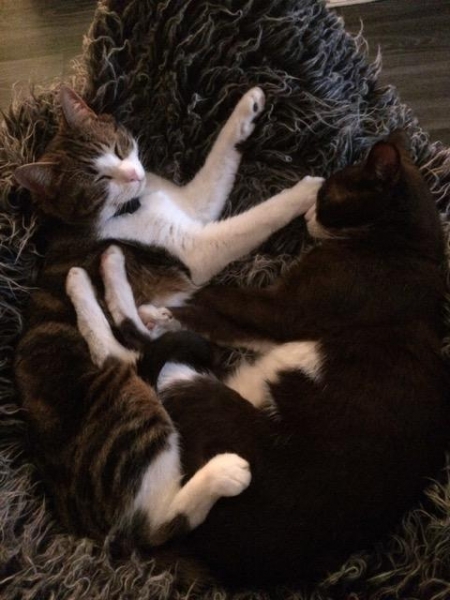 Hi Donna,
Below are some pics of Pedro and company.
Pedro continues to be a delight – he so sweet! Last night was a milestone with him and Franci sharing a chair and even cuddling a bit for the first time! They chase each other a lot and there has been some hissing but I have a feeling that they will become good friends. They are closer in age and both high energy.
Enjoy the pictures. Please assure all of the volunteers that he is doing great and he could not be more loved! I still have to get his Instagram page up and running. I've been working insane hours lately and just haven't had a chance. I will let you know when I do.
Take care – talk soon!
Kathi