Hi Donna and Jan,
We hope you are both (and the shelter of course) are doing well!
We have some lovely updates on Frankie aka. Stoney for you.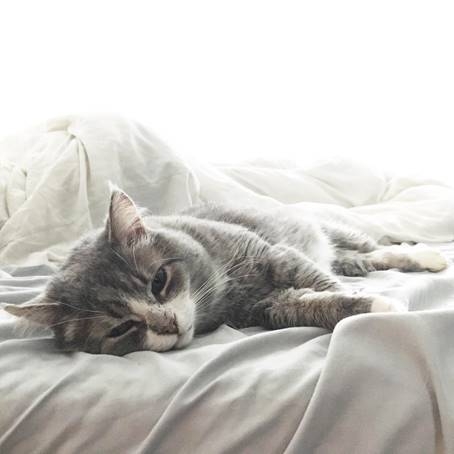 -Frankie has really just blossomed even more! The pic above is him enjoying a snooze on our bed. He has really come out of his shell and now just loves to be sleeping anywhere in our bedroom. He particularly likes the shaggy rug by my bedside and of course, our sheets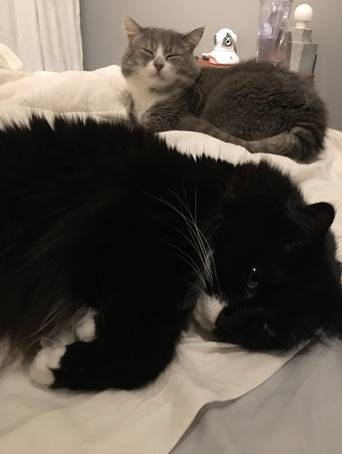 -He also for the first time, slept so close to our other cat! We couldn't believe how close they were napping together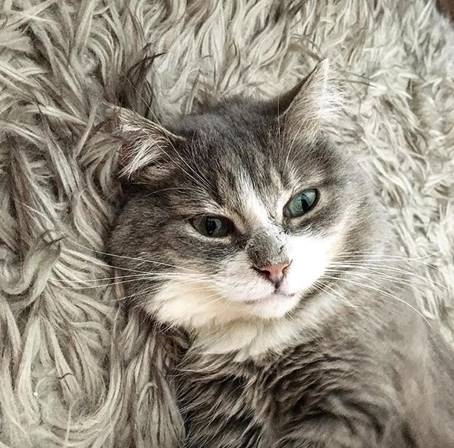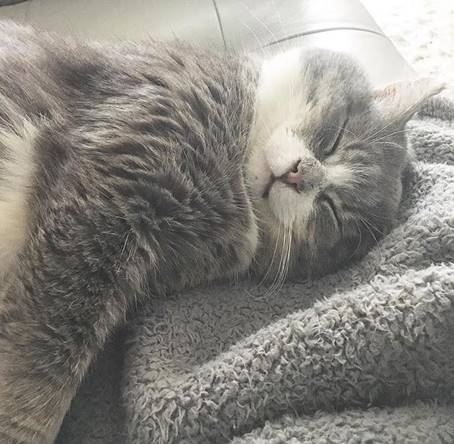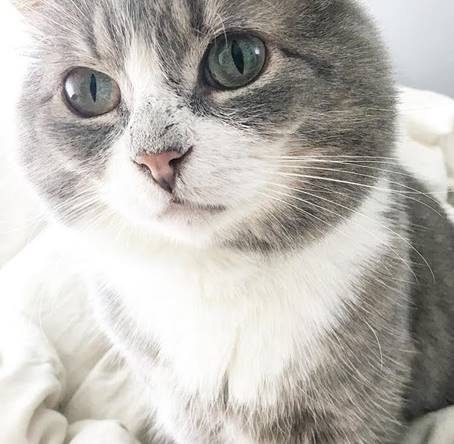 -Frankie also now meows! He never did this before. Now when we come home (which he always greets us at the door), he will let out a little meow. Also, when it's time to be fed or when he just wants pets. It's amazing and we couldn't be more happy for him that he's found his voice.
I've also attached a video of me petting Frankie. It's his favourite thing in the world and he also loves to roll around from side to side and just enjoy life.

It's been such an amazing journey to watch him flourish. We remember when we first adopted him, he was so frightened and unsure. He's a completely different cat now and we know this has so much to do with all the love and rehabilitation he received when he was in your care.
We really accepted early on that we may never be able to pet him or go near him without him being afraid. We are in such awe that he has become so affectionate, loving and playful.
Thank you for all that you do. We are so happy with our fur family and wanted to let you know how much we appreciate you.
Best,
Frankie's Mom