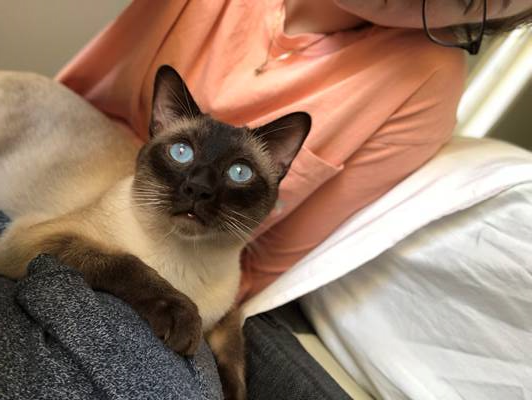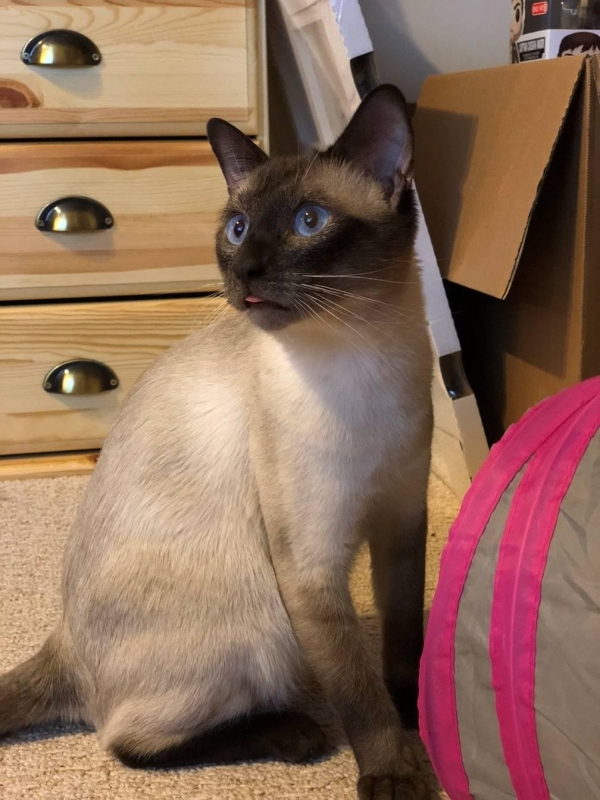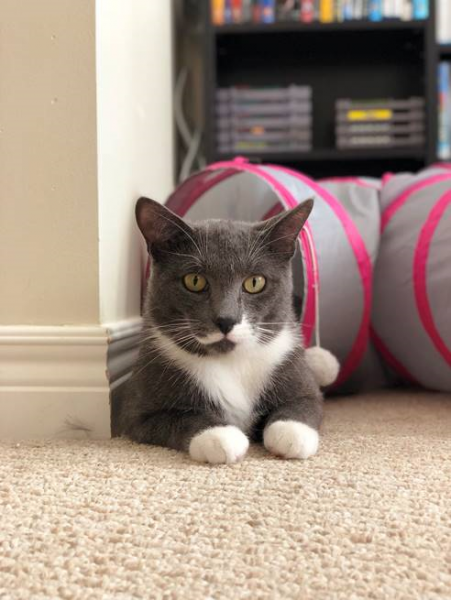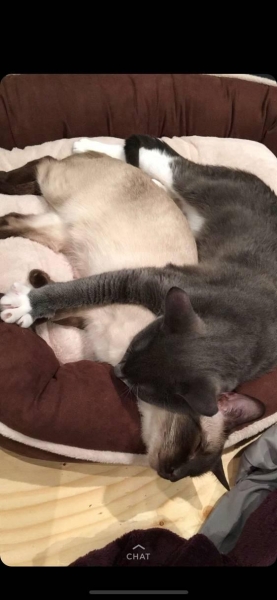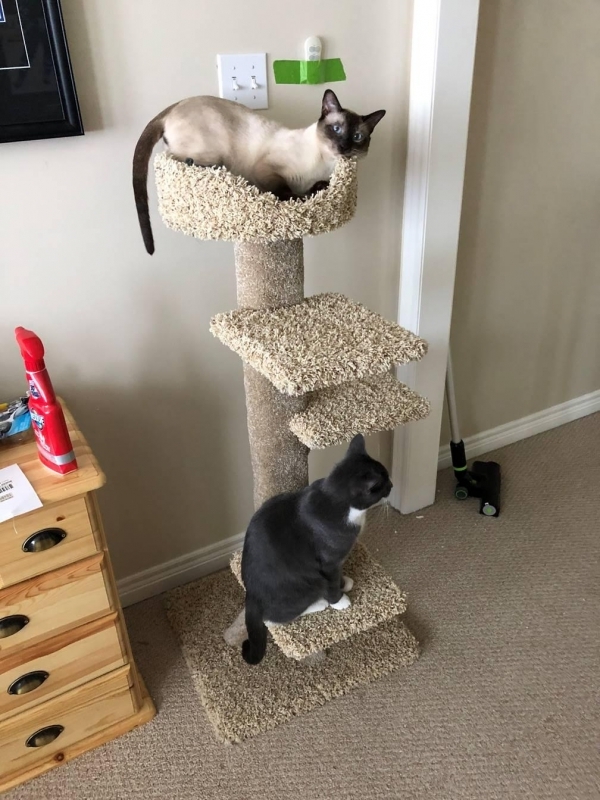 July 3, 2018
Hi Donna,
It's been about 2 months since we came and picked up Kobe and Eddie and both Abbey and I are extremely happy to say everything is going amazing.
The boys have warmed right up to us and have adjusted perfectly to their new home. They get unconditional amounts of love whenever they want, and it's very hard for us not to give them love all the time! A little bit about Kobe, he's a talker- he likes to talk and we talk to him. His favourite toy is a blue feather on a stick and we play for hours with him. He likes to cuddle and purr, whether I'm playing video game and he is on my lap, or with Abbey in bed snuggling watching tv there is always a nice little spot for him to cuddle and sleep. A little bit about Eddie, he's the quiet one. Doesn't meow to often but when he does you can tell he is happy and excited, mostly in the mornings or when we come home from work but when he becomes very chatty is dinner time. They love their wet food and Eddie especially loves it! His favourite toy is the laser pointer and he would play with it for hours on end if he could have it his way!
Both are very well behaved, we've had minor problems with them scratching the carpet, furniture, and blinds but we have tried to give them many options to avoid scratching those things, i.e. scratching posts, scratching pads, and a cat tree. They have stopped almost entirely since we have gotten the cat tree which is their favourite place to sleep and hangout. Unless it is mid-day, then you will find them laying in the sun in living room.
Lastly which I think is most important is that they are best of friends, they are always by each other side, cuddling, cleaning each other, sleeping. It's amazing and warms my heart that they love each other so much.
Thank you again for giving us the opportunity to adopt them! We love them more than words can describe and we will continue to do so for the rest of their lives!
Thanks for everything you do,
Sincerely
Cameron