LATEST UPDATE FROM MAJOR TOM (now named HANK). He "personally" dropped
us a line ….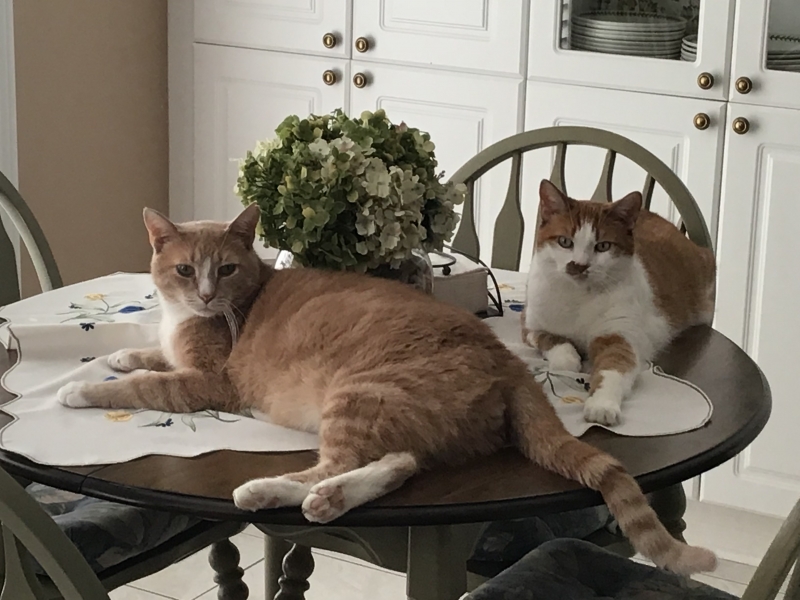 July 25, 2018
Mom says she has lost all control – Hank and Ollie.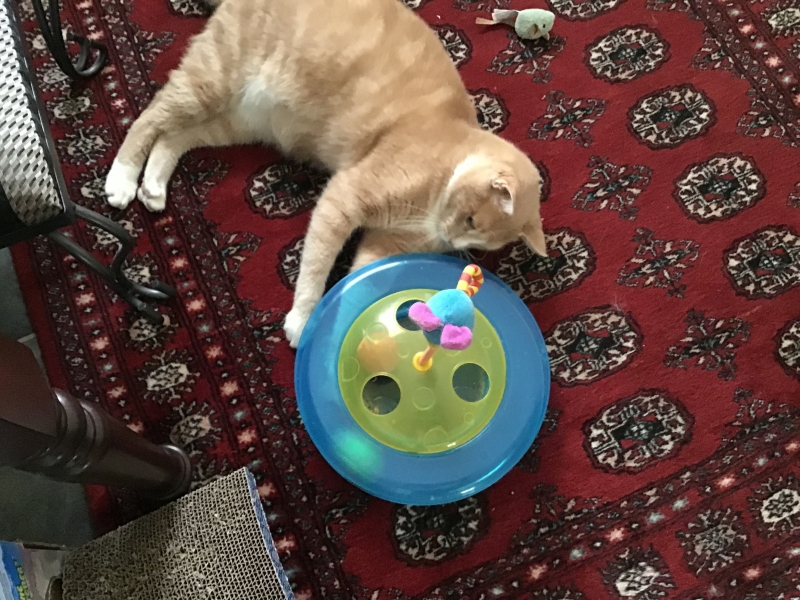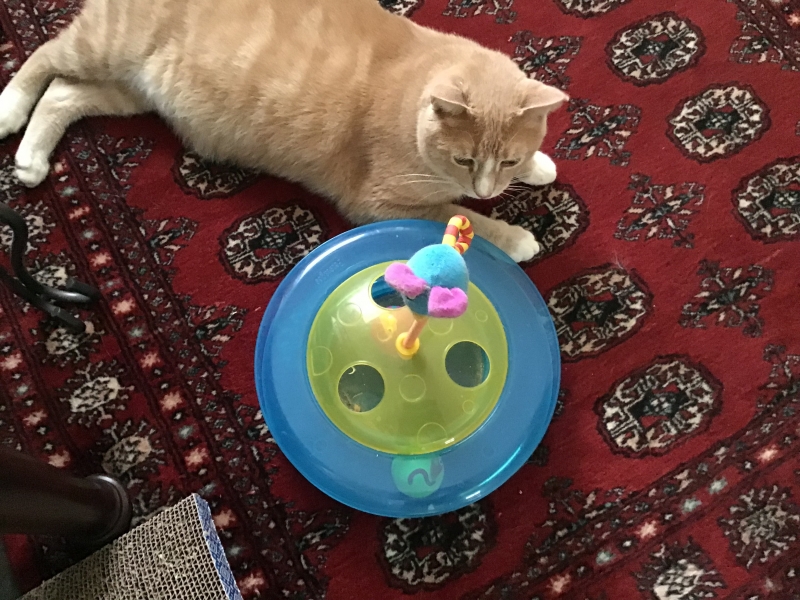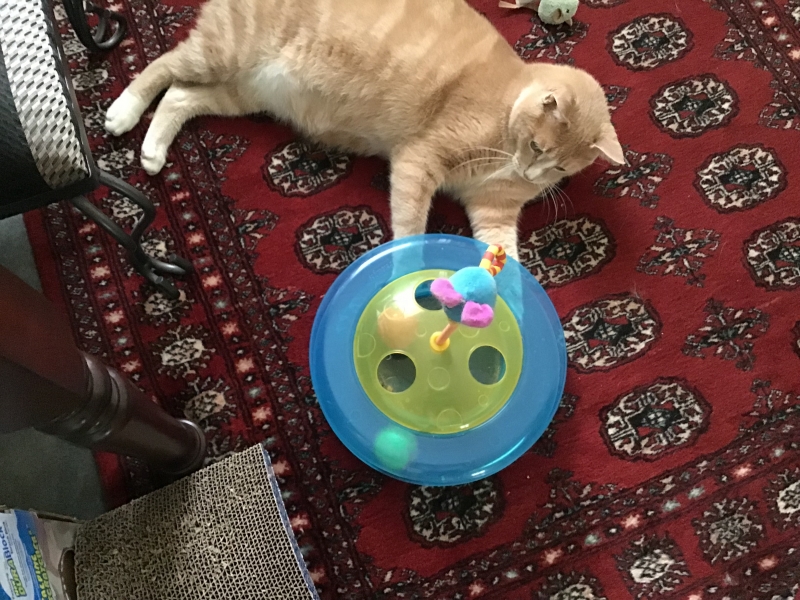 July 15, 2018
Hello all my friends at NTCR Hank here!
Just getting in a little practice for the final game of the World Cup Soccer Match today. My new Dad and I will be watching.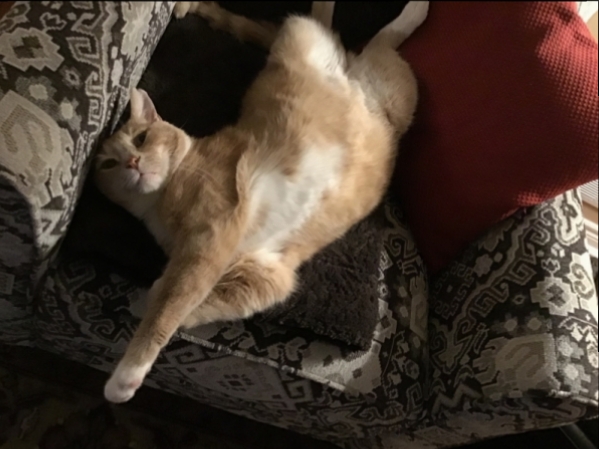 July 1, 2018
Hi Donna
Hank here, just wanted to drop you a line to let you know that I am doing very well. My new brother Ollie likes me and I like him. My new parents spoil me so I think they really like me too. I do miss all my friends at NTCR and I hope they find purrmanent homes like I did.
Love you all soo much and thank you for taking care of me when I really needed taking care of.
Love,
Hank/Major Tom