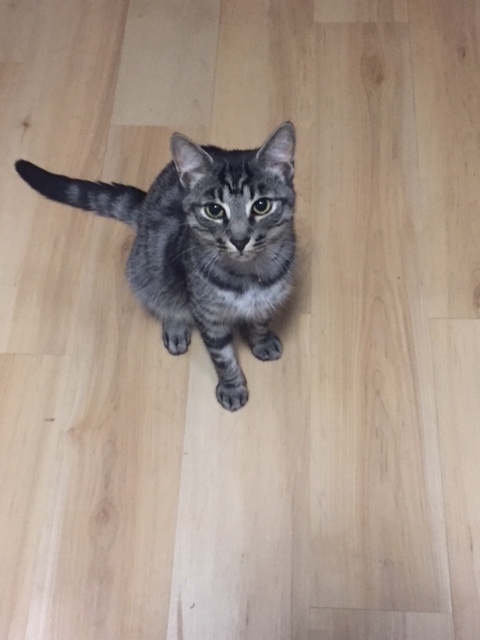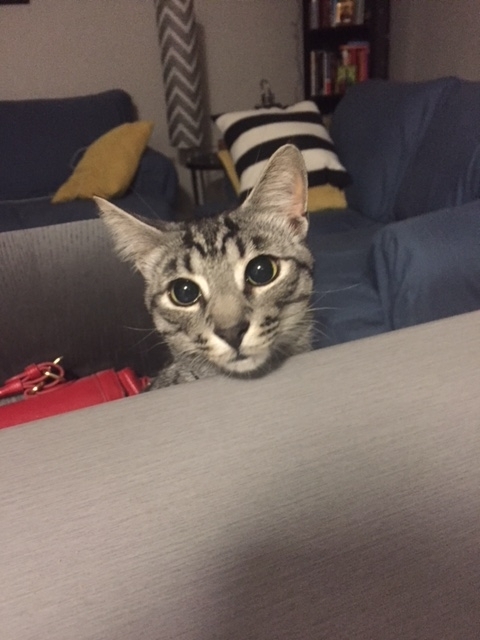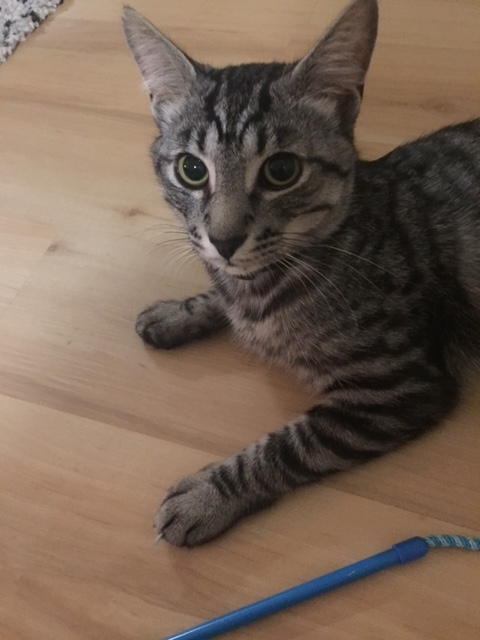 September 3, 2018
Hi Donna,
Hope you're having a fabulous summer!
It's now been almost 2.5 months since I've adopted Laziz (formerly named Sparky) and I have to say he is absolutely adorable! He is the most friendly cat with such an agreeable, warm personality. He's settled into our house with ease and has truly brought me such joy – every person that meet him falls in love with him instantly! Currently, Laz's favourite things are playing with a feathered ball, sleeping in the window sill and observing everything around him; he loves being in the middle of the action!
As for the name, Laziz in Arabic means "yummy or delicious" or "one who is pleasant and agreeable" similar to cutie.
Thank you to you and your team for all the work you do. Please know your efforts make a difference – these cats do find the right home. I'm truly thankful for the serendipity that brought us together since I know Laz is the right cat for me.
I've attached some pictures of Laz in case you'd like to see.
Again, thank you for everything.
Wishing you all the best,
Jessica