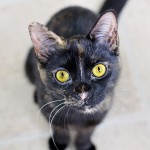 NTCR believes that there is a home for every cat out there, you just have to match up the right parent with the right kitty! We encourage adopters to really look at each cat's personality and temperament rather than their looks to see what would be a good fit.
Visit our adoption gallery to view all the lovable felines available for adoption. Not all our cats are listed there, so please make sure you contact us if you do not see what you are looking for – we are sure to find you the purrfect kitty!
When you are ready to proceed with adoption, please fill out the form below and we will contact you as soon as possible.