Help save the NTCR.
NTCR was established by Donna Cox, whose goal was to take vulnerable cats off the street and bring them into a secure environment, where they could live in complete safety until they find their permanent home.
Today, approximately 150 cats live at the shelter, away from the horrors of the street and the harsh lives they previously led. Over the years, more than 2500 cats have benefitted from the services of NTCR and are now living the lives they deserve as part of a loving family. However, the future of our shelter cats (and others like them who still need to be rescued from the streets), is now uncertain.
Looking for a new home
After nine years at our former location, the NTCR shelter was forced to move as the property was being redeveloped. This was a sad and stressful time, as we said goodbye to our old home and scrambled to relocate over 120 cats and shelter supplies before the June 30th deadline. Thanks to a dedicated team of volunteers and helpful media coverage, the NTCR shelter has now temporarily relocated to Thornhill.
Sadly, this breathing room is only temporary. Our new lease runs until 2019, and renewal depends on permits and any redevelopment plans for our new landlord. We live in hope of not having to move again because our furry friends' lives are precarious until NTCR can find a long-term home.
Our goal is to acquire our own shelter, but without raising the $1.5-million needed for this venture, we would struggle to secure the land in this heated real estate market. The consequences of not finding a new property are impossible to consider, with the cats facing either a treacherous life back on the streets or being relocated to other rescues in the GTA where those unable to find a 'furever' home will face probable death. NTCR is the only no-cage and no-kill facility in the GTA. We also receive no financial support from the Province or City, and all funds come in via adoption, sponsorship, and donations.
The challenge, therefore, is to buy or rent a new property or a plot of land, complete renovations and relocate all of the current cats quickly and safely. The first stage of the journey is to raise enough money to do all the preparatory work, including searches, land or property downpayment, satisfy legal and regulatory requirements, etc. This is where your help is desperately needed to save these precious animals.
Ongoing costs
NTCR is run entirely by volunteers and operates purely on donations and the generosity of its supporters. Our intake policy is non-discriminatory, and cats come to the shelter from all over the GTA and even as far as Quebec. If the need is there, NTCR will do all that they can to respond and rescue any cat. Every life is precious.
We need donations to raise $45,000 to cover rent and moving costs that have greatly impacted our operating budget.
At NTCR, we will continue to go the extra mile for our feline friends and never give up – please help us keep our mission alive.
Without this money, NTCR will fail to exist and this is just not an option. With your help, NTCR will continue to offer security for its current cats and any new cats that come through its doors. No donation is too small, and you can be assured that every single dollar raised will go towards providing essential shelter and support for the cats.
Every donation is gratefully accepted
You can also help us to help them by bringing cats out of the cold, treating their injuries and ailments, giving them shelter for the duration they need to recover, heal and regain their faith in humans.
In winter, your donation can help cover the costs of heating, thus truly keeping our kitties out of the cold.
Running a shelter is a financial challenge in every way; there are numerous ways your contribution can benefit its feline residents.
Your dollars can go towards the spay/neuter program which is crucial to reducing the numbers of strays living horrendous lives on the streets.
$2.00 a day would cover the cost of food for one colony cat for one day.
All shelter workers are strictly volunteers. None of our volunteers are paid. In fact, in most cases, our volunteers are donors too!
We are a registered charity and can provide receipts for income tax purposes.
We would be honored to accept donations in memory of pets who have passed away.
Donations can be made quickly and securely online via any of these channels: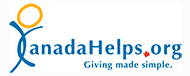 Or send a cheque or money order to:
North Toronto Cat Rescue
28 John Stiver Crescent
Markham, Ontario
L3R 9A8
This is not the shelter location – it is a mailing address only.



North Toronto Cat Rescue is a Registered Canadian Charity: Tax Receipts Provided (Number 83607 9673 RR0001)