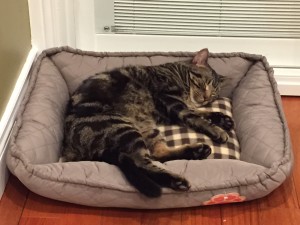 Hi Donna,
It has been a week since we brought Hatfield home. He is the best cat we could ever wish for! He is very sweet, calm and smart. He is eating very well, his eyes cleared up though he is still sneezing a bit here and there, it almost looks like he is allergic to something (if it's possible).
He has been joy to be around, even started purring when we pet him and from day one we brought him home he felt comfortable, he did not hide but checked every room and now he picks from several places where he likes to sleeps and rest. He got used to our schedule and wakes up roughly around the time when we leave for work and kids for school. He has very nice personality and we get a lots of compliments from our guests on how gorgeous he looks and how well behaved he is.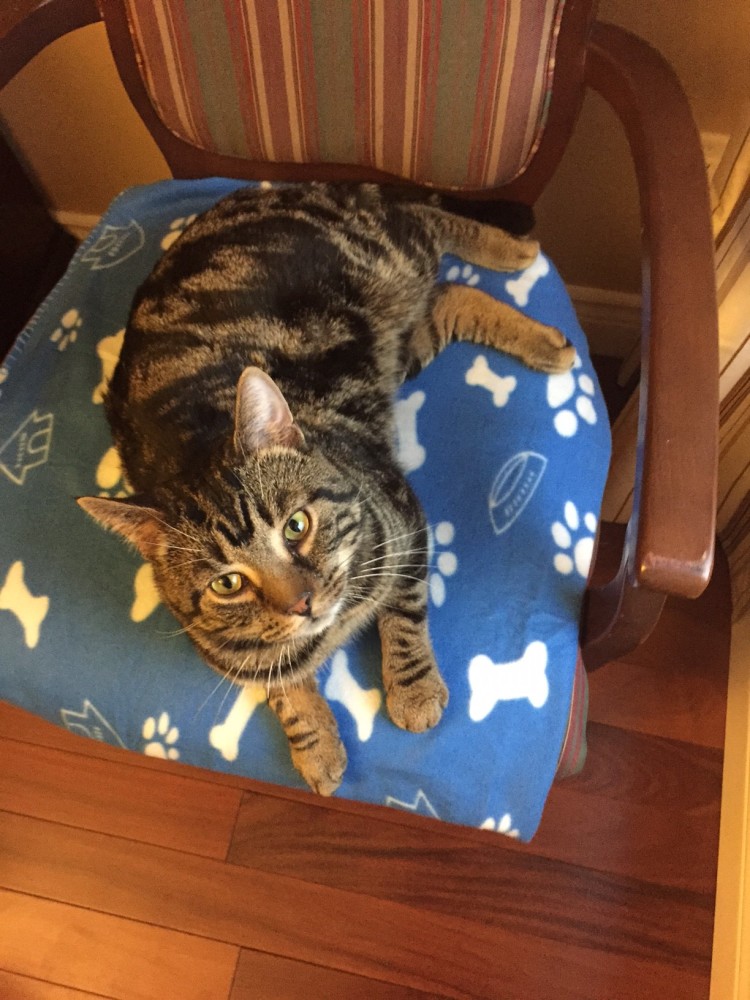 Thank you again for rescuing such a beautiful cat! I am attaching few pictures for you.
~ Anna