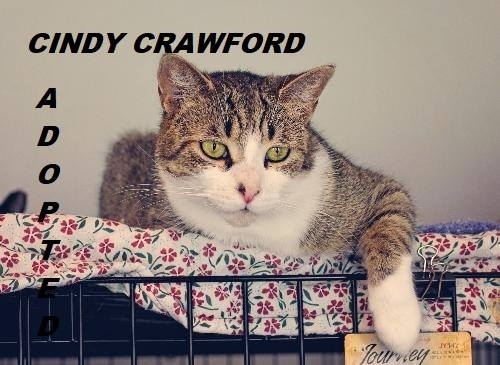 Hi Donna,
Cindy has settled in very quickly. She has found so much to explore and several spots to relax / sleep. She comes to me quite frequently on her own for some "cuddles" and greets me when I come in.
She is adorable, affectionate, curious and an absolute pleasure. I will send pictures as soon as I can.
Thanks to you, Brenda and especially Lorena (sorry if I don't have the name right) for convincing me to take a closer look at her. Her instinct was right.
Donna, many thanks to you and your volunteers for the work that you do to help these beautiful creatures.
Mary