Melody wrote the book: "Paws for Though – My Fairy Tail: The life story of a little one-eyed, toothless ginger girl kitty", about her cat, Sugar.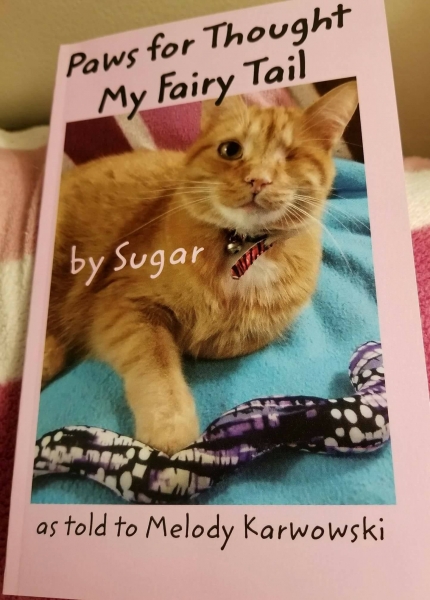 The story was told by Sugar herself.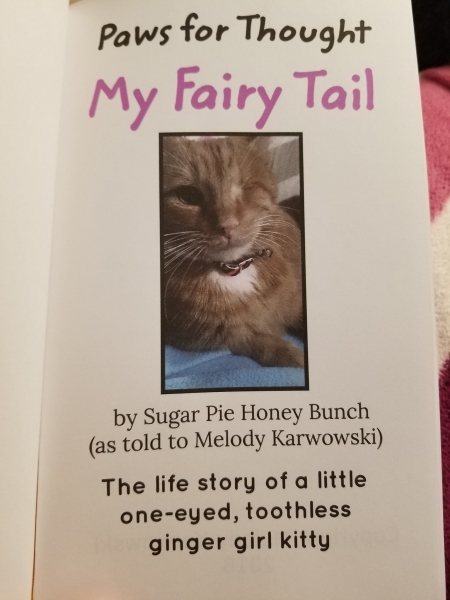 Melody Karwowski adopted Sugar from NTCR on March 3, 2012.
Sugar was born at NTCR on July 31, 2011.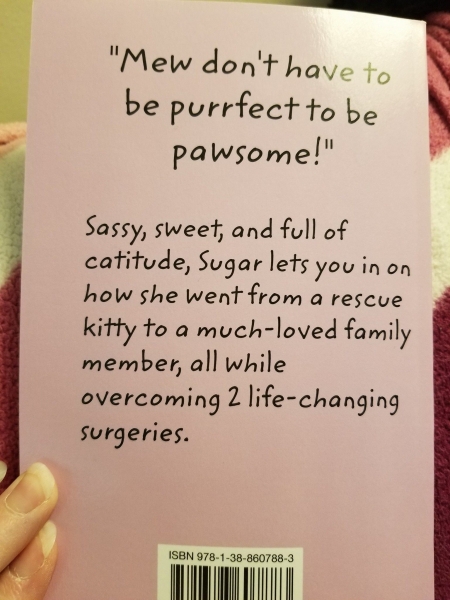 Deadline for ordering the book through Melody Karwowski is May 24th, 2018 (Friday).
NOTE TO ALL NTCR SUPPORTERS: –
Melody will offer a donation to NTCR of $3 from the purchase of each book by anyone mentioning NTCR either with payment or by messaging her once their order has been placed.