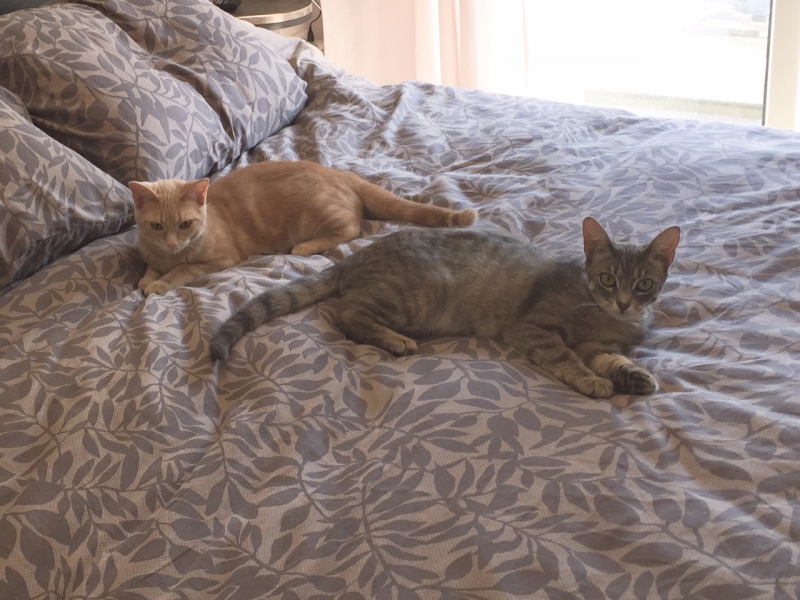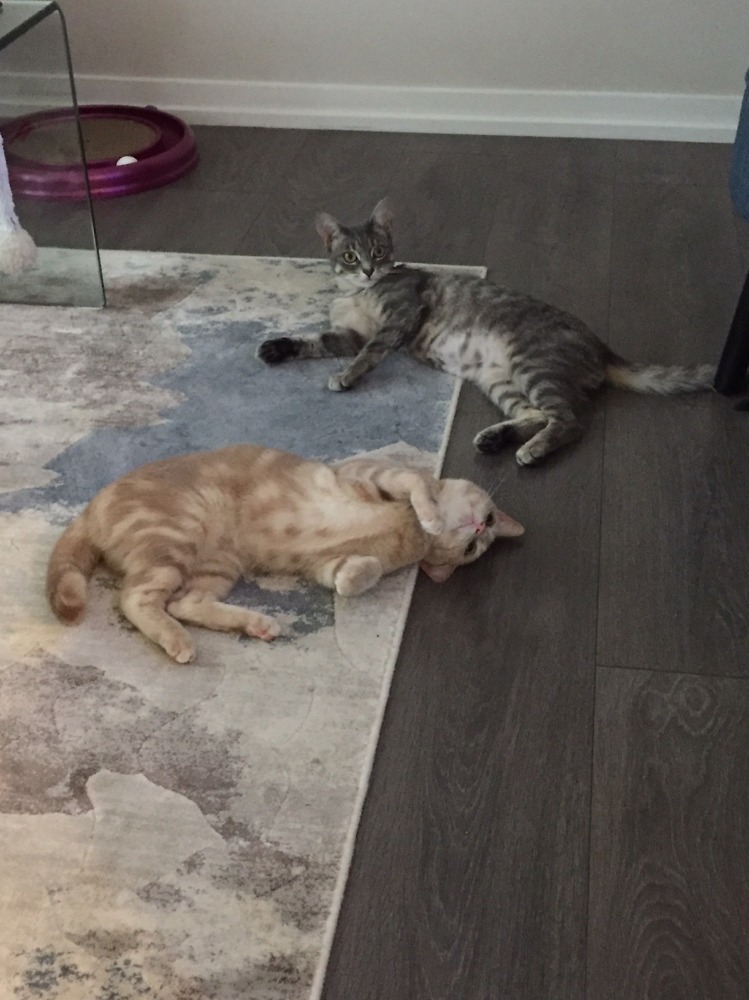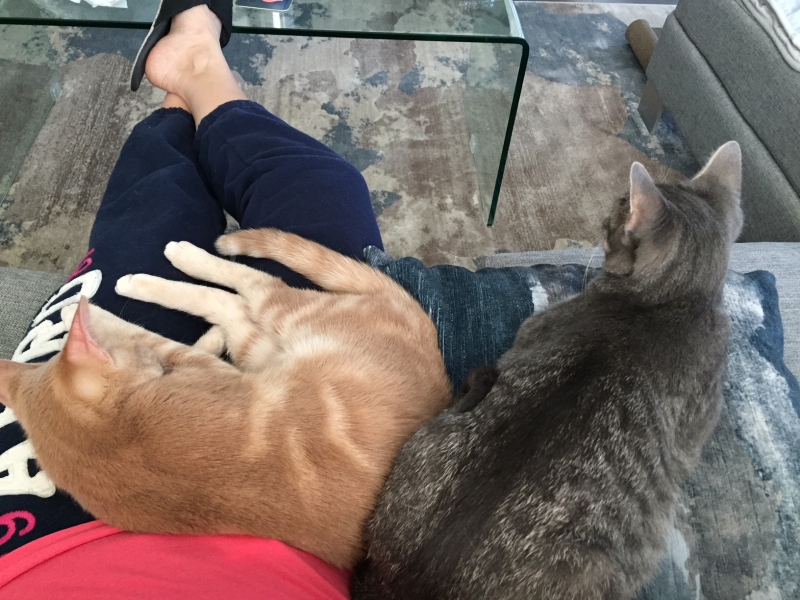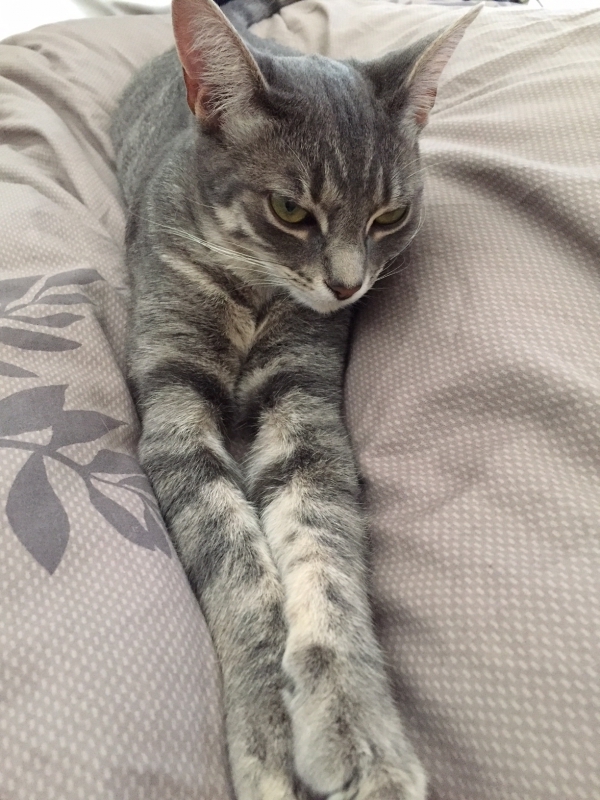 Hi Donna and the North Toronto Cat Rescue,
Olive and Honey (Terri) have now been home for almost two months, so I wanted to write you with an update and some photos. They are both doing very well and Olive is really coming out of her shell. She is still a bit nervous when the front door opens and closes and when meeting new people; but is trying very hard! Honey will sit on any guest's lap and is a social butterfly! They both like to run through the house at top speed and then find us for a cuddle.
In the first two pictures they may look cute but they are always up to some mischief 🙂 In the last two pictures you can see how big and long they are getting.
Olive is now 8 lbs and Honey (Terri) is now 6 lbs!
The final picture is them doing what they do best, fighting over mom's lap!
We are so thankful for you and the rescue center and the cats have made our home complete.
Their first birthday is coming in June so more pictures to come!
Stephanie