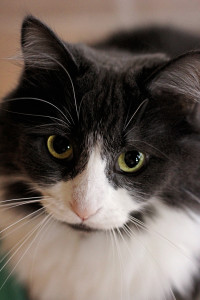 Hi Donna,
I just wanted to let you know how Molly is doing on her first day.
She did so well. She didn't leave the carrier for about a hour she let me pet her the entire time. She would then go onto my bed go on the floor then come right back to the carrier. She even let me hold her for a bit which was amazing. She was on the floor and I was showing her the litter box when there was a loud bang from upstairs and she went under the bed and hasn't come out yet- which is what I expected. So I'm just giving her some space. Hasn't eaten, drank or used the litter box yet- but I guess that's expected for the first day.
So that was her first day. I'll keep you updated. Thanks so much for your support and help.
~ Jessica