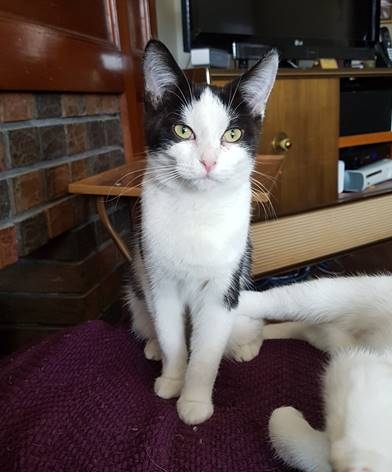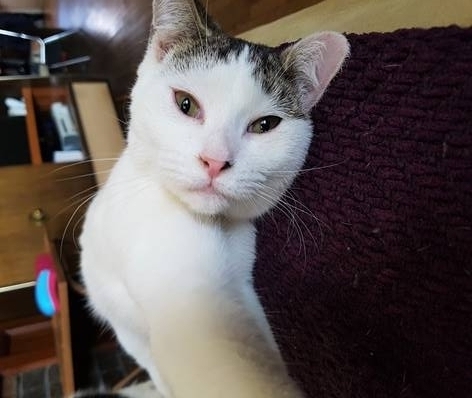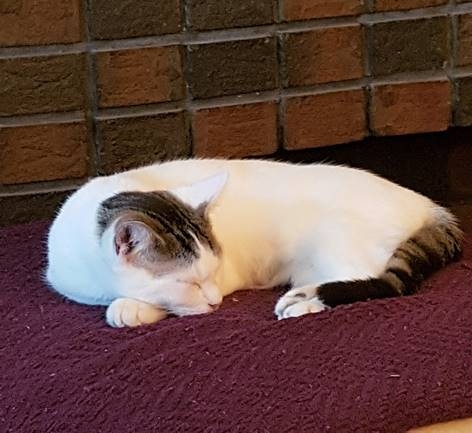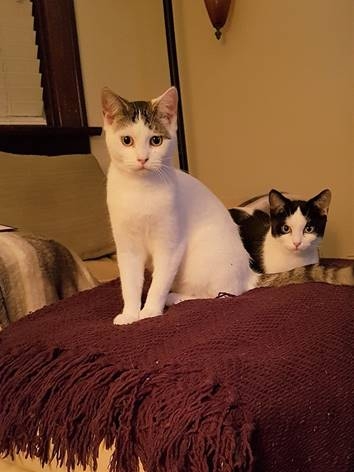 Sent: February 16, 2018 11:14 AM
Subject: The Girls At Home
Good Morning Donna,
We wanted to give you a one week update on how the girls are doing.
Surprisingly, I thought that Daisy would be the trouble maker but it is becoming more apparent that Forrest is the front runner for top Mischief Maker. The whole family is very much in love with these two and we get very excited as time progresses and they slowly become more comfortable with us and their new home. There is always the worry that new pets will spend time hiding because they are nervous or scared, but although they are still not hopping up and snuggling, they do hover around where ever there is a family member. ESPECIALLY in the kitchen. I do a majority of the feedings as it is routine for me to make breakfasts and dinners. As soon as I am in the kitchen in the morning, they are circling like two little "tiger" sharks. Daisy has even attempted to climb my leg at times. They are eating, pooping and playing very healthily. They are enjoying the space and at least a couple of times a day they can be heard running up and down the stairs and along the hallway upstairs chasing each other.
We are so glad we got the two of them together as they have been sources of reassurance to each other. The first few days they were very chatty with each other. When one was exploring the other would cry out and call to the other which would have them running to each other, booping noses and reassuring each other that this was an okay place to be.
It is fun to see their personalities. Whenever there is food around, Forrest is the first one there, eyeing you and trying to sneak in to get something while although Daisy hangs out, she is still a bit more shy. As Forrest is a little more brave, she is showing Daisy the ropes.
The house feels full again and it is fun to have them as part of the family. Here are a few pictures for you.
Thank you again.
The Snape Family