August 1, 2019
She's begun to play a little!
July 31, 2019
July 25, 2019
Hi! This is Kim, I adopted Missy on Monday with my sister. Just thought I'd send along a picture of her now that she's started to settle in.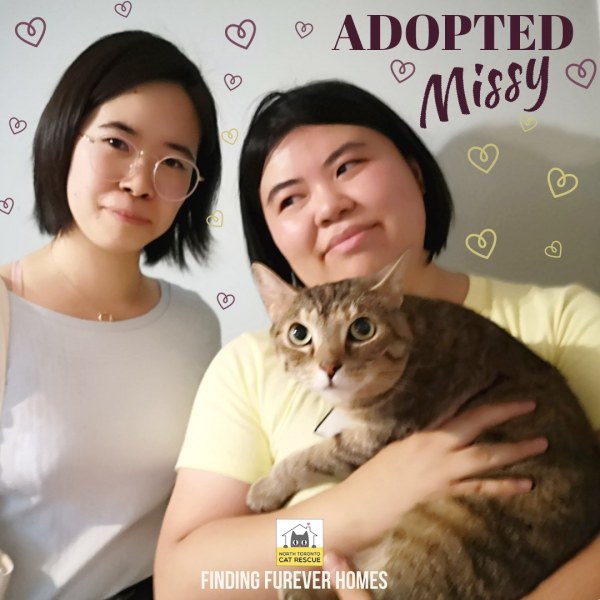 July 22, 2019
Missy went home with Kim & her sister from NTCR.